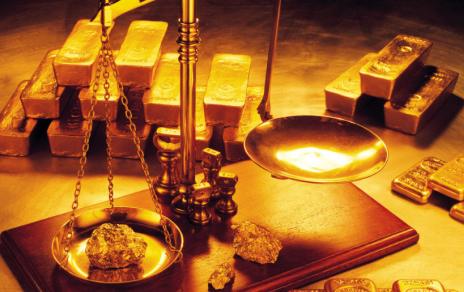 While Peter Hug believe a stimulus will happen no matter who wins the U.S. election, Kitco's head of the precious metal division said a contested election could result in a steep stock market drop, which could pull down gold, too.
Hug spoke to Kitco on Thursday.
Republican and Democrat leadership are negotiating COVID-19 stimulus package in excess of $2 trillion. Some Republican senators are holding out, but Hug said a deal will happen because there is too much pressure from businesses and the states.
"In my opinion, it doesn't matter who gets elected as president. There's no doubt in my mind that no matter who is the president a stimulus package is going to be presented, and I think that's going to be very bullish the metals," said Hug.
But Hug worries gold could be pulled lower if there is a contested election. The U.S. is relying more on mail-in ballots due to COVID-19 concerns but the capacity for processing the excess mail volumes could delay election results. President Trump has also not committed to a peaceful transition of power in the event he loses.
"My concern would be a contested election, which would be negative for the stock market. There are analysts indicating a 5% to 15% drop. I would consider that a buying opportunity, but in that context I could see the metals reacting similarly as they did in March, where the first reaction would for people to raise cash," said Hug.
Regarding the physical supply of precious metals, Hug said demand and supply have evened out. Premiums on some products are similar to pre-COVID levels.

,p.

Disclaimer: The views expressed in this article are those of the author and may not reflect those of Kitco Metals Inc. The author has made every effort to ensure accuracy of information provided; however, neither Kitco Metals Inc. nor the author can guarantee such accuracy. This article is strictly for informational purposes only. It is not a solicitation to make any exchange in commodities, securities or other financial instruments. Kitco Metals Inc. and the author of this article do not accept culpability for losses and/ or damages arising from the use of this publication.