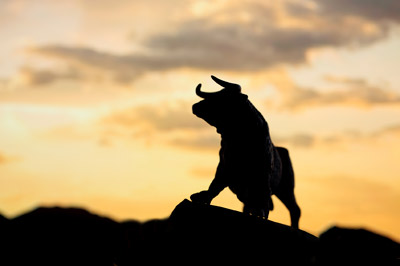 Editor's Note: Get caught up in minutes with our speedy summary of today's must-read news stories and expert opinions that moved the precious metals and financial markets. Sign up here!
(Kitco News) – Investors should not expect to see the gold market to get anywhere in a hurry as prices continue to consolidate around $1,900 in the near-term, according to the latest Kitco News Weekly Gold Survey.
The gold market continues to struggle for direction as sentiment among market analysts is decidedly mixed; meanwhile retail investors remain extremely bullish on gold next week; however, interest in the market remains at lows levels not seen since the start of the year.
Adrian Day, president and CEO of Adrian Asset Management, described the price action and sentiment in the gold market as two-steps forward, one step back. He added that this volatility will continue until after the Nov. 3 U.S. General Election.
"Some investors are moving everything to cash ahead of the election, while others are getting frustrated with gold's loss of momentum," he said. "On the other side, investors are taking advantage of the lower prices to take advantage of the likely long-term trend."
"A sweep of the presidency and the senate by either party will be extremely bullish for gold," Day added.
This week 17 analysts participated in the survey. A total of 7 voters each, or 41%, called for gold prices to rise or trade sideways next week; meanwhile three analysts, or 18%, called for lower prices.
Participation in Kitco News' weekly online surveys remains relatively muted at a level not seen since the start of the year. A total of 1,305 votes were cast this past week. Among those, 800 voters, or 61%, said they were bullish on gold next week. Another 255, or 20%, said they were bearish, while 220 voters, or 20%, 19 were neutral.
The gold market is preparing to end the week in neutral territory, with December gold futures last traded at $1,904.70 just a couple dollars down from last week's close at $1,906.40 an ounce.
While some analysts are bullish on gold in the near-term, they don't see any major breakout on the horizon until there is more clarity surrounding the on-off negations between Democrats and Republicans for further stimulus measures to support economic growth.
Christopher Vecchio, senior currency strategist of I.G. Group, said that at this point, it is unlikely any new stimulus package will be announced before Nov. 3. And this will keep markets range-bound in the near-term.
Richard Baker, editor of the Eureka Miner's Report, said that he is bullish on gold next week but sees prices capped around $1,920 an ounce.
"Lacking a late-October surprise, it is challenging to imagine a market driver that will move the lustrous metal from its resilient meanderings of late until post-election," he said.
However, looking past the next two weeks, Baker said that he still sees prices pushing to $2,200 by year-end.
"The longer-term fortunes of the U.S. dollar grow dimmer with more expected Federal Reserve and U.S. Treasury largesse when a relief package does eventually pass," he said. "Negative U.S. benchmark real rates continue – bullish for non-interest earning assets like gold and silver. Notably, recent inflation expectations have ticked back up to near August levels.
While most analysts are neutral to bullish on gold, there are other analysts who see lower prices in the near-term, especially after gold was unable to break its near-term resistance levels earlier this past week.
Nicholas Frappell, global general manager ABC bullion, said that he could see gold prices test support around $1,888 in the near-term. "I think the USD will tend to be rather more bid in the few days just before the U.S. election," he said.
Disclaimer: The views expressed in this article are those of the author and may not reflect those of Kitco Metals Inc. The author has made every effort to ensure accuracy of information provided; however, neither Kitco Metals Inc. nor the author can guarantee such accuracy. This article is strictly for informational purposes only. It is not a solicitation to make any exchange in commodities, securities or other financial instruments. Kitco Metals Inc. and the author of this article do not accept culpability for losses and/ or damages arising from the use of this publication.