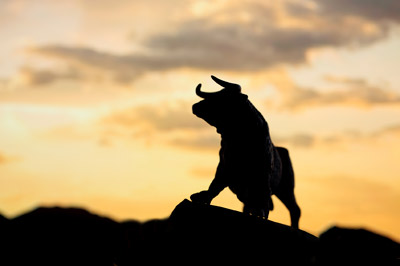 Editor's Note: Get caught up in minutes with our speedy summary of today's must-read news stories and expert opinions that moved the precious metals and financial markets. Sign up here!
(Wallace Refiners) – Near-term sentiment in the gold market remains firmly bullish as the market continues to crawl its way higher after starting the week with the worst one-day drop in seven years.
According to the latest Wallace Refiners Weekly Gold Survey, a clear majority of Wall Street Analysts and Main Street investors are bullish on gold next week. The sentiment comes as gold prices were able to hold critical support at $1,850 an ounce after declining more than 5% Monday.
The selloff Monday came as Pfizer and BioNTech announced a potential vaccine for the COVID-19 virus. Although there is hope on the horizon and the world can get past the virus, analysts have noted that it will take time for any vaccine to be rolled out globally. In the meantime, they have added the virus has already done untold damage to the global economy that won't be easily fixed.
"$1,850 an ounce is proving to be a strong foundation, and I don't think we can see much more bad news for the market," said David Madden, senior market strategist at CMC Markets. "When it comes to the virus we are probably not going to see any bigger news that that and gold managed to hold up really well."
Colin Cieszynski, chief market strategist at SIA Wealth Management said that he see higher gold prices as the vaccine doesn't change the near-term issues faced. "We still have to get through this winter and I think that means we are going to see more stimulus and that will be good for gold."
Although sentiment among Wall Street analysts dropped from last week's record high, a clear majority are still higher prices in the near-term. This week 17 analysts participated in the survey. A total of 10 voters each, or 59%, called for gold prices to rise next week; meanwhile, one analyst, or 6%, called for lower prices; six analysts or 35% were neutral on gold.
A total of 1,511 votes were cast this past week in online surveys. Among those, 924 voters, or 61%, said they were bullish on gold next week. Another 281 participants, or 19%, said they were bearish, while 306 voters, or 20%, were neutral on the precious metal.
Last week both Wall Street and Main Street were bullish on gold. Although gold prices are off their lows from Monday's drubbing, the market is still see a big loss heading into the weekend. December gold futures last traded at $1,891.30 an ounce, down 3% this week.
Phillip Streible, chief market strategist at Blue Line Futures, said that he is bullish on gold as the COVID-19 affection rate grows at a faster pace than was seen at the start of the pandemic.
"As COVID-19 cases rise, so does the expectation for more government stimulus," he said. "I think if gold prices can get back above $1,900 an ounce, then investors will breathe a sigh of relief and we could see some new momentum back in gold."
For many analysts, the key level to watch in gold right now is $1,850 an ounce.
"It's the support level that everyone is watching and it's vulnerable. Be cautious if it breaks," said Adam Button, chief currency strategist at Forexlive.com. Button added that he is neutral on gold next week.
Along with growing fear surrounding the spread of the coronavirus, some analysts are also optimistic that the U.S. will be able to move past the current political uncertainty. Although the nation continues to wait for official results from the Nov. 3 presidential election, many political analysts say that Democratic nominee Joe Biden will be the new president in January.
"There are signs that some on the Republican side are recognizing that President Trump has to concede – importantly, they are beginning to articulate that view in the media. I think that might be more positive for EM currencies and gold," said Nicholas Frappell, global general manager ABC bullion.
Frappell added that he sees gold prices trading in a narrow range with critical resistance around $1,907 an ounce. However, he also said that he is watching $1,850.
"If gold does trade below $1,850, then look for $1,838 pretty quickly," he said.
The one lone bearish vote belongs to Mark Leibovit, publisher of VR Metals/Resource Letter, said that while he remains long-term bullish on gold, prices could trade lower through to December.
Disclaimer: The views expressed in this article are those of the author and may not reflect those of Wallace Precious Metals The author has made every effort to ensure accuracy of information provided; however, neither Wallace Precious Metals nor the author can guarantee such accuracy. This article is strictly for informational purposes only. It is not a solicitation to make any exchange in commodities, securities or other financial instruments. Wallace Precious Metals and the author of this article do not accept culpability for losses and/ or damages arising from the use of this publication.