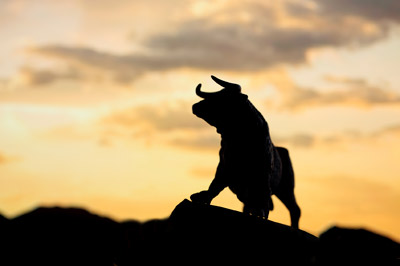 Wallace Refiners has launched its 2021 Outlook, which offers the most comprehensive coverage of precious metals markets in the new year. Trillions of dollars were pumped into financial markets in 2020 and that won't come without consequences. Economists expect that investors will be Bracing For Inflation in 2021.
(Wallace Refiners) – The last full trading week is wrapping up, and the gold market appears to be ending 2020 on a strong note as prices test resistance just below $1,900 an ounce.
Looking ahead to the end of the year, the latest results of the Wallace Refiners Weekly Gold Survey show that sentiment is extremely bullish even as analysts warn that the market will be plagued with thin volume in the next two weeks.
"We could see some wild swings in the next couple of weeks, but gold's bullish fundamentals remain in place. The factors that drove gold higher in 2021 won't be going away in 2021," said Ole Hansen head of commodity strategy at Saxo Bank.
This week 14 analysts participated in the survey. A total of 11 voters, or 79%, called for gold prices to rise next week; at the same time, two analysts, or 14%, were neutral on gold. Only one analyst or 7% saw lower next week.
Retail investors were nearly just as bullish as Wall Street analysts.
A total of 1,402 votes were cast this past week in online surveys. Among those, 1048 voters, or 75%, said they were bullish on gold next week. Another 202 participants, or 14%, said they were bearish, while 152 voters, or 11%, were neutral on the precious metal.
Sentiment in the gold market has dramatically shifted as gold prices test resistance around $1,900 an ounce. The precious metal attracted some strong buying momentum mid-week after the Federal Reserve's monetary policy meeting. The central bank signaled that it would continue to maintain its ultra-loose monetary policy for the foreseeable future.
Although the gold market will be plagued with low volume next week, Daniel Pavilonis, senior commodities broker with RJO Futures, said that the market had made significant technical progress.
"During the last few months, gold has been in a downward channel. We recently tested the lower bounds of the channel and are now starting to build back up. I think momentum is on the upside," he said.
Heading into 2021, Pavilonis said that investors will be looking to gold to hedge against rising inflation risks as further stimulus measures and a weak U.S. dollar impact consumer prices.
"I think we are starting to see a new accumulation period and this will only pick up in 2021," he said.
Richard Baker, editor of the Eureka Miner's Report, said that he remains bullish on gold in the near-term even as investors remain optimistic that the release of COVID-19 vaccines will lead to renewed economic growth.
Baker noted that the economic recovery still has a long way to go even as people start to get vaccines.
"Weaker signals from the U.S. manufacturing sector and spike up in unemployment claims signal that the road to a robust economic recovery will still be rocky in the months ahead," he said.
Adrian Day, president and CEO of Adrian Day Asset Management, said that bullish fundamentals continue to line up for gold prices.
"In the U.S., the dynamic duo of Janet Yellen at Treasury and Jerome Powell at the Fed will ensure that money flows, while Biden and Congress have made ideas for new spending," he said. "Although I am very positive on gold, it may need a pause after $100+ move so far this month. But this pause may only be a day or two."
Marc Chandler, chief market strategist with Bannockburn Global Forex, warned that $1,900 could prove to be a fairly strong resistance level in the near-term. However, he added that in the current environment, dips should be bought.
"Technicals are still constructive, but lighter participation into the year-end could see some consolidation. I would be reluctant to chase gains above $1,900 and would be a better buyer on a pullback toward $1,870-$1,875," he said.
Disclaimer: The views expressed in this article are those of the author and may not reflect those of Wallace Precious Metals The author has made every effort to ensure accuracy of information provided; however, neither Wallace Precious Metals nor the author can guarantee such accuracy. This article is strictly for informational purposes only. It is not a solicitation to make any exchange in commodities, securities or other financial instruments. Wallace Precious Metals and the author of this article do not accept culpability for losses and/ or damages arising from the use of this publication.